A PATENTED GLOBAL IDENTITY GATEWAY
NamaConnect has built-in safeguards to ensure privacy and security while giving users control of their personal data and decision rights over who has access to that data.
NamaConnect Solutions
NamaConnect is a security and privacy prioritized global identity platform powered by Protocol1, a Partner Proof-of-stake blockchain, a private network, and disruptive key management protocols. The platform focuses on making user identity verification and authentication seamless for both service providers and end-users, reducing customer onboarding time to only a few minutes.
Web Onboarding
A security-prioritized customer onboarding solution for decentralization platforms to drive web3 mass adoption by boasting the onboarding success rates.
01.
Customer KYC/AML checks and verifications
in a few seconds
02.
Username and password-based login
in web3 platforms
03.
Simplified user interface with
no hassle of keys and seed phrases
04.
Empowers service providers to
raise the security
standards
05.
Allows for
password-reset
, a feature that most web3 platforms lack
RegTech Solutions
Progressive blockchain-enabled RegTech solutions to meet the ever-increasing demands of regulatory compliance in identity management and control.
01.
KYC/KYB/AML checks and onboarding in
a few minutes
02.
7 Years
(extendable) of data available for regulatory audits
03.
Facilitates KYC/KYB/AML
monitoring on an ongoing basis
04.
Half the cost
of standalone competing RegTech solutions
05.
In-built security as PII data protecting
key is never stored
Web Authentication
A web3 authentication solution that eliminates log-in and verification complexities in web3 dapps and platforms while striking a balance between UX and security.
01.
Single-sign on
for automatic log-in to numerous accounts
02.
Username and password-based login
in web3 platforms
03.
Password reset
functionality, a feature missing in most web3 platforms
04.
User PII data protecting
keys are never stored
on device, server or anywhere
05.
Device agnostic and portable solution facilitating
web-based login from any device
Redefining the digital identity paradigm by empowering user sovereignty and data security with blockchain-enabled identity verification and login solutions that are privacy-focused, environmentally sensitive, and socially responsible.
Universal Identity
A single identity to securely log into web-based apps.
User Managed
Users get the power to control and manage the sharing of their digital data and PII.
Single Sign-On
Manage multiple subscriptions and devices with one-click SSOs to apps, dApps and IOT devices.
Encrypted & Isolated Security
Every piece of users' private data is encrypted with a key that no one, not even NamaChain, can access or store. Only user-authorized bodies can access the key and view data.
Globally Compliant
Governments and service providers using Nama do not have to store PII or deal with regulatory systems worldwide.
Portable & Interoperable
Unlike other SSI solutions, Nama can be accessed from any device. In addition, any platform can interact with Nama.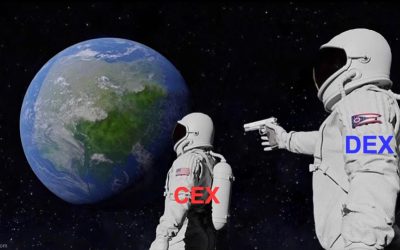 With the fall of FTX and other exchanges including Celcius and BlockFi, people are losing trust in centralized exchanges and more of the crypto investors are moving to decentralized platforms. Decentralized exchanges are non-custodial, and users have total control of their private keys and their funds, unlike CEX which holds and manage users' keys on their behalf. But although DEXs promise more transparency and accountability, they cannot compete with their counterparts in terms of UX, flexibility, liquidity, service, and speed. In spite of the numerous challenges, decentralized crypto exchanges have the potential to go mainstream once they become more user-friendly, flexible, and liquid. Then they can kill the CEX for good.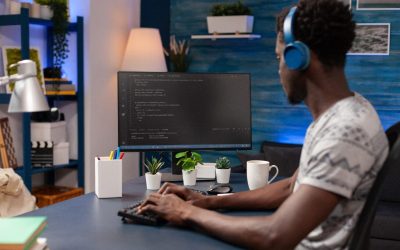 Blockchain has the potential to disrupt almost every industry, redefining our relationship and reliance on technology through decentralization, improved security and better compliance.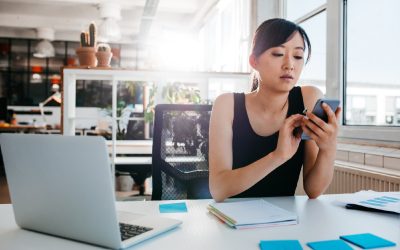 The SSO password manager upholds one key IT security principle – the use of strong passwords. At the same time, it breaks another – relying on a single password for access creates a potential single point of failure.